PARTNERSHIP SPOTLIGHT-Mes de la Herencia Hispana–Hispanic Heritage Month
Durante los siguientes 30 días celebramos el talento, pasión, y liderazgo en nuestras comunidades Latinas quienes han decidido llamar a Rock County, 'su hogar'. Hoy más que nunca, es importante valorar el poder de la diversidad.
During the next 30 days, we will celebrate the talent, passion and leadership in our Latinx communities who have decided to call Rock County their home. Today more than ever, it is important to value the power of diversity.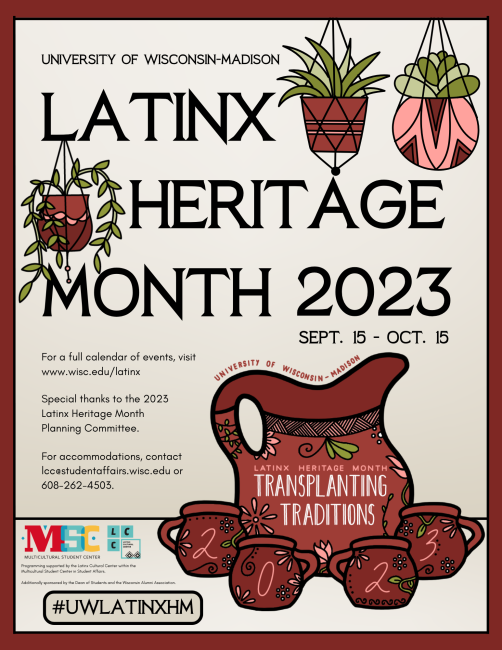 In Wisconsin our food communities are always changing. That's why it's so important to be FoodWIse. Our nutrition education programming includes healthy recipes that have their roots in traditional favorites AND new flavors. Explore here for some Extension sazón.
En Wisconsin, nuestras comunidades gastronómicas siempre se están cambiando. Por eso es tan importante ser FoodWIse. Nuestro programa educativo de nutrición siempre incluye recetas saludables que tienen sus raíces en favoritos tradicionales Y sabores nuevos. Exploran aquí para probar un poco del sazón de Extensión.
We celebrate families and their support for each other. JUNTOS means together, and Wisconsin 4-H promotes families learning new things and choosing their children's future together.
Celebramos las familias y su apoyo entre sí. JUNTOS es un nombre pero también es nuestra meta como programa. Wisconsin 4-H apoya a las familias aprender cosas nuevas y hacer las decisions sobre el futuro de sus hijos/as juntos.
---
Division of Extension loves food! We love growing it! We love cooking it! And, we love sharing food with new recipes and old favorites with healthy updates! Food is like the Wisconsin Idea, growing, reaching, and connecting.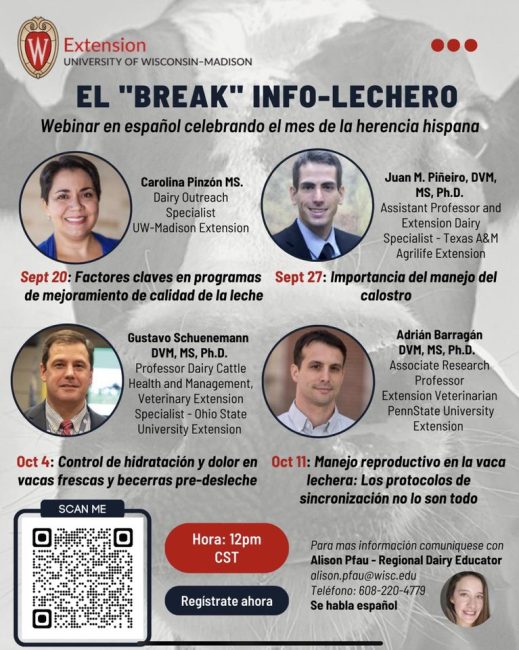 Wisconsinites are fiercely proud of our dedication to farming, especially dairy farming. Division of Extension recognizes and gives thanks for the contribution of the Latino community throughout our state's history to one of its most iconic products.
En Wisconsin, la gente está muy orgullosa de la dedicación a la agricultura, especialmente la ganadería lechera. Durante el mes de la Herencia Hispana, División de Extensión reconoce y le agradece a la comunidad latina que contribuye en la historia de nuestro estado por uno de sus productos más simbólicos.
People become parts of new communities and seeds do too. The same is true of the apple. Apples are the Harvest of the Month in October. Learn more about apples and all the things apples can teach us about our Rock County community.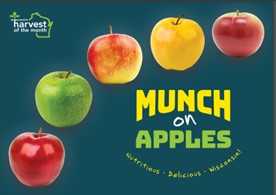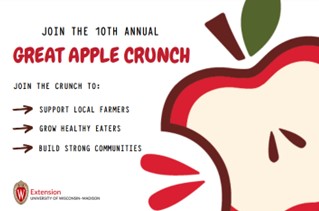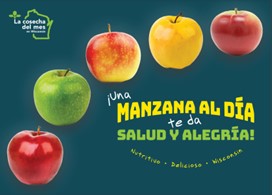 This year is the tenth anniversary of the Great Apple Crunch. This opportunity:
Teaches young eaters about agriculture, food systems, nutrition and environmental science.
Grows relationships with local farmers.
Increases everyone eating healthy fruits and vegetables.
---
Teen Cuisine Coders
Did you receive a food gift card? Did you give a grocery gift card? Do you want to set healthy goals for you or someone you care about? Explore youth created resources by the Teen Cuisine Coders of Beloit Learning Academy! If you use their suggestions, you will have the flexibility to change ingredient selections, use leftover ingredients and save great meals to eat later.
Too hungry to be creative? Need a solution made easy? Get motivated with this short video!
Now try. . .
Recommended recipes-These recipes are chosen by youth.
Sample shopping lists-These lists are based on the most common grocery gift card amount donated ($20). By using the list provided, you will be able to make all the recipes shown on the grocery list. (*Prices may vary from the time these lists were created).
Tips from youth-These recommendations help choose ingredients you like best and stay within the $20 budget.
Share this resource with someone else! Download our PDF flyer.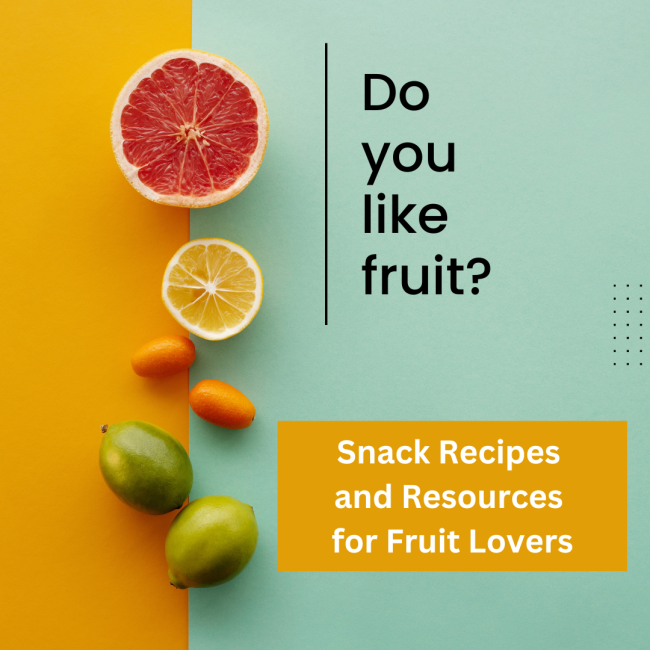 Building Youth Voice
The Youth Advocates for Community Health (YACH) initiative creates youth-adult partnerships that allows youth to lead and generate energy among their peers (and adults) to improve the health in their community in ways that matter to them.
Extension provides a YACH guidebook filled with resources for planning a youth-led project through the five steps of action:
Choose your Battle – assess the health in your community and narrow down to one area of focus
Raise Awareness – speak with community partners to learn about their work and build support
Make your action plan- develop a plan for your project
Implement your plan – follow the action plan to complete the project
Evaluate your plan – assess your project and how you want to move forward
In Rock County. . . Youth Advocates for Community Health is only the beginning!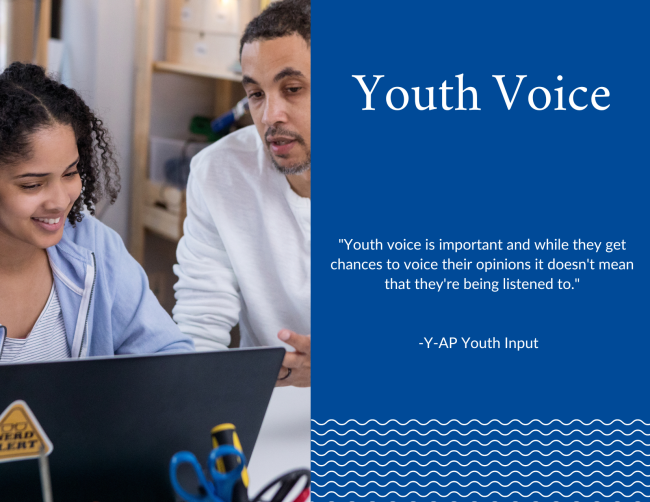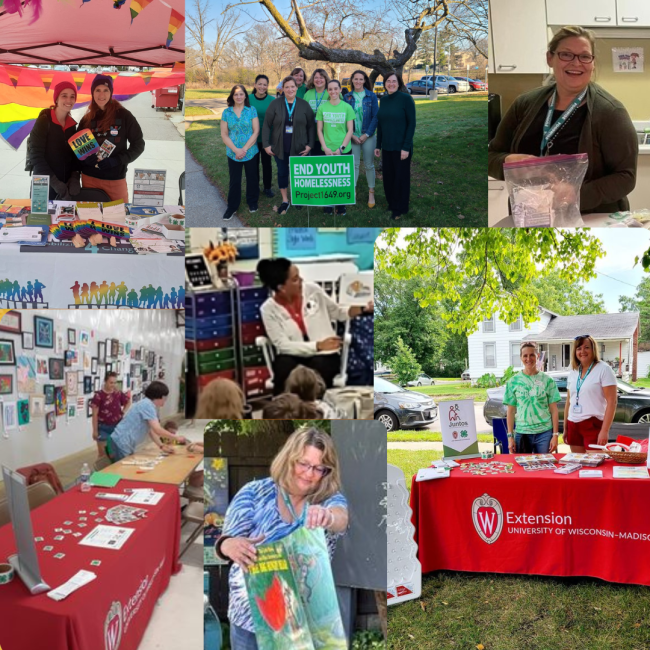 We LOVE Rock County!
Explore some of our favorite reasons: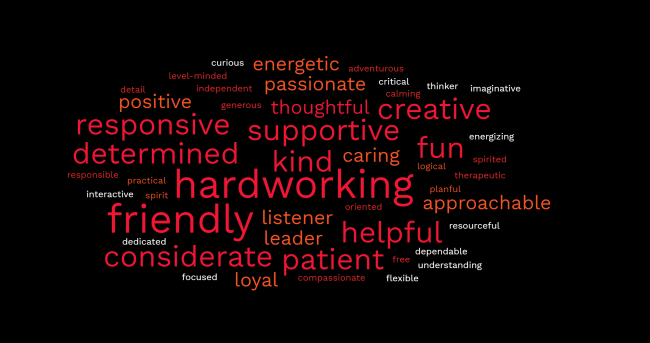 More in this Section