The Extension Institute of Agriculture works with you to achieve better results. Our innovative dairy management programs range from genetics to farm and business management. Extension researchers work hand-in-hand with row crop, forage and fresh produce growers to provide best practices for every aspect of the growing phase. We also advise communities on using sustainable practices to create inviting spaces free from invasive species. Our work supports people, communities, and businesses.
Crops and Soils
Providing timely resources and information to help Wisconsin crop producers and their agricultural consultants manage crops efficiently and profitably.
For current Rock County area news and events, please click on the Agriculture Update Newsletters below.
Agriculture Update December 2022
Agriculture Update June 2022
To receive future Agriculture Update Newsletter emails, please click the link and complete the brief Google form.
Dairy
Strengthening the competitiveness of the Wisconsin dairy industry through statewide leadership in education and research.
Youth Tractor and Machinery Safety Program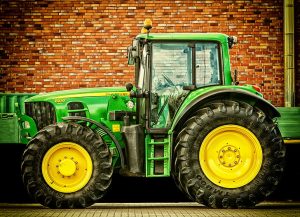 The Youth Tractor and Machinery Safety program is offered by many Extension partners across the state. As these programs become available, the list of locations, dates and times for these programs are found at the Extension Tractor Safety website. If you are interested in the Youth Tractor and Machinery Safety program, please visit this site and contact these partners directly to register for their programs.
Currently, there is not an in-person course offered in our area. Please consider enrolling in the Virtual Courses, once they are posted and become available.
The Wisconsin Youth Tractor & Machinery Safety Certification Program is designed to meet requirements established by the U.S. Department of Labor, pertaining to special provisions made for the employment of youth ages 14-15 on farms not operated by their parents. In addition, Wisconsin Act 455 provides specific provisions for tractor operation by 12-13 year olds.
Cultivating Your Farm's Future Media Kit (see attachments for everything you'll need!) To help Wisconsin farm families/businesses start their succession planning process, UW-Madison Division of Extension's Farm Management Program has developed an interactive program, Cultivating Your Farm's Future. This program will provide tools and resources for producers who want to begin the succession planning process. The […]

Discussion topics include Employee Retention and Onboarding with Madison Extension Farm Management Outreach Specialist Jim Versweyveld. This event will be held Tuesday, December 20 at the Hedberg Public Library Community Room from 6-7:30pm. Don't miss this great opportunity to meet our Rock County Regional Crops Educator Jordan Schuler and Regional Dairy Educator Alison Pfau. Please […]

Registration opening for 2022's online course, Growing and Caring for Plants in Wisconsin: Foundations in Gardening! Growing and Caring for Plants in Wisconsin: Foundations in Gardening. Registration is Open July 18 – August 15, 2022! https://bit.ly/3IFgHvt  Take your next step to growing plants successfully using research-based methods! You'll leave the course with a combination of […]

The University of Wisconsin-Madison, Division of Extension welcomes Alison Pfau as the Regional Dairy Educator for Dodge, Dane, Jefferson, Rock and Walworth counties. Originally, from Bogota, Colombia, Pfau is passionate about dairy cattle and the dairy production industry. She earned her animal science degree from National University of Colombia-Bogota in 2017. Pfau recently completed her […]

If you or someone you know is interested in Youth Tractor Safety Courses, please visit the UW-Madison Division of Extension Farm Management website. Currently, there is not an in-person course offered in our area. Please consider enrolling in the Virtual Course, 8:30 a.m.-noon, Mon., July 11-Fri., July 15 with driving exams to be determined. The Wisconsin […]