The Extension Institute of Agriculture works with you to achieve better results. Our innovative dairy management programs range from genetics to farm and business management. Extension researchers work hand-in-hand with row crop, forage and fresh produce growers to provide best practices for every aspect of the growing phase. We also advise communities on using sustainable practices to create inviting spaces free from invasive species. Our work supports people, communities, and businesses.
Beef Up – Forage Management Workshop
Whitewater University Innovation Center – November 17th
This beef production workshop will highlight forage management practices to improve haying and grazing potential. Proper administration of antibiotics, vaccinations, and other animal health products will also be discussed along with a cattle market outlook and livestock risk protection options.
Join UW-Madison Division of Extension Educators for an educational workshop on Beefing Up- Forage Management on Friday November 17, from 3:00 PM to 6:30 PM. The workshop will be held at the Whitewater University Innovation Center at 1221 Innovation Drive, Whitewater, WI 53190.
One CEU towards Beef Quality Assurance is available by attending this workshop. The cost to attend is $10 which includes dinner and all workshop materials. Register for the workshop on-line at, https://jefferson.extension.wisc.edu/agriculture/ or call 920-674-7295.
Crops and Soils
Providing timely resources and information to help Wisconsin crop producers and their agricultural consultants manage crops efficiently and profitably.
For current Rock County area news and events, please click on the Agriculture Update Newsletters below.
Agriculture Update December 2022
Agriculture Update June 2022
To receive future Agriculture Update Newsletter emails, please click the link and complete the brief Google form.
Dairy
Strengthening the competitiveness of the Wisconsin dairy industry through statewide leadership in education and research.
Youth Tractor and Machinery Safety Program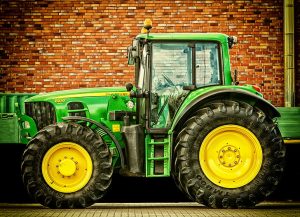 The Youth Tractor and Machinery Safety program is offered by many Extension partners across the state. As these programs become available, the list of locations, dates and times for these programs are found at the Extension Tractor Safety website. If you are interested in the Youth Tractor and Machinery Safety program, please visit this site and contact these partners directly to register for their programs.
Currently, there is not an in-person course offered in our area. Please consider enrolling in the Virtual Courses, once they are posted and become available.
The Wisconsin Youth Tractor & Machinery Safety Certification Program is designed to meet requirements established by the U.S. Department of Labor, pertaining to special provisions made for the employment of youth ages 14-15 on farms not operated by their parents. In addition, Wisconsin Act 455 provides specific provisions for tractor operation by 12-13 year olds.
This beef production workshop will highlight forage management practices to improve haying and grazing potential. Proper administration of antibiotics, vaccinations, and other animal health products will also be discussed along with a cattle market outlook and livestock risk protection options. Join UW-Madison Division of Extension Educators for an educational workshop on Beefing Up- Forage Management on Friday […]

Fall/Winter 2023 UW-Madison Division of Extension Horticulture Program is offering FREE educational online programs to help you be more successful in your own yards, gardens, containers – anywhere you grow plants! Our next series, Houseplant Myth Busters, Tool Ideas and Succulent Spotlight, starts soon. Registration is required for each program. Participants can attend only one […]

These engaging and free online programs are 20 minutes each, followed by Q&A. Registration is required for each program…. attend only one or all three! This series is open to the public. All programs in this series will be recorded. Go to https://bit.ly/3VWHZ7e to find out more and to register! Growing Garlic in Wisconsin Date/Time: August […]

Sept 20 & 27, Oct 4 & 11, 2023 To help Wisconsin Spanish dairy workers and the Spanish dairy industry to get the most current and update research information, UW-Extension has developed the Dairy Spanish Webinar El "Break" Info-Lechero. This Webinar is an update on different dairy topics covering reproduction, colostrum management, Fresh cows' management, […]

Visit the UW-Madison Extension Horticulture Program's Wisconsin Celebrates Pollinator Week website: https://bit.ly/3Ni0ot0 Pollinators in Wisconsin and around the world are facing population declines for many reasons. You can help pollinators by getting involved in Wisconsin Celebrates Pollinator Week!  By creating pollinator friendly habitats, reducing or eliminating environmental contamination from pesticides, and spreading the word about pollinators, […]
More in this Section